Susan Macey , PhD, LPC, CNC
Clinical Director of the Center for Counseling Families and Manager of Supervision. She is an expert in obesity and trauma-related stressors. Dr. Macey uses a multifaceted approach to counseling, drawing from theoretical approaches such as cognitive behavioral theory, rapid resolution for trauma, and neuro-linguistic programming for lasting change. As a certified integrative nutritionist, Dr. Macey believes that nutrition is a cornerstone for healing the body and the mind. Nutritional therapies may be suggested in the form of dietary changes as well as supplements and amino acids. Dr. Macey's research includes coping styles and weight loss surgery outcomes, and she is working on a study that measures mental health improvements as well as performance improvements over time using biologically correct lighting. She is the chief wellness officer for Antrospheres, an organization dedicated to improving the wellbeing of employees through well-building and employee initiatives. She has worked with area schools, community municipals, as well as the Navy, Marine Corps, and the United Negro Foundation.

As an author and speaker, Dr. Macey has taught workshops and seminars for organizations both nationally and internationally. Her book Powerful Process, Positive Outcome is due out early 2017. Dr. Macey has authored workshops such as The Psychology of Overeating, Chatter that Doesn't Matter, and Powerful Process, Positive Outcome. Her current book Keeping Weight off Forever is available on Amazon. On line blog: www.susanmacyphd.com
---
Tammy Pruitt LCSW: Superpower: Kaleidoscope eye sight. Situations are not always black and white, with kaleidoscope vision she is able to see the nuances of situations more clearly. After earning her Master's of Social Work from Gallaudet University in 1999, Tammy worked with individuals who were deaf, hard of hearing, and other disabilities. Her expertise is in the area of grief & loss, death & dying, and transitional l life changes due to aging. Her experience also includes working with LGBT issues such as gender dysphoria and sexual identity issues. trauma work and high-risk behaviors, self harm and addiction. She employs a holistic method of working with mind, body, and spirit which includes Cognitive Behavioral Therapy (CBT), mindfulness, and trauma resolution. Her goal is to assist clients to learn the skills necessary to navigate life's journey.
Christine Rassa: MA, LPC
Superpower: Infinite learning. The ability to keep an open mind and learn new things fosters resilience and flexibility in thought and in life. Christine earned her master's in psychology and Clinical Counseling from The Citadel Graduate College in Charleston South Carolina and her undergraduate degree in Psychology from York College of Pennsylvania. She is experienced in Crisis, Trauma, and Disaster Response. Christine works with adolescents and adults. Her specialty includes trauma, substance abuse, anxiety, depression, grief, marriage/couples, and persons experiencing infertility or loss. Her therapeutic practice is to engage a holistic and collaborative approach when working with clients. She uses solution focused and cognitive behavioral techniques designed to support and empower her clients.
---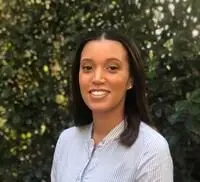 Medora Frazier: LPC (Doctorial Candidate)
Superpower: Pain Eraser. The ability to help people live joyously in the here and now. Medora currently attends Howard University pursuing her PhD in Neuropsychology. She attended the University of Maryland Eastern Shore earning her master's degree in Rehabilitation Counseling. She has experience working with adolescents and adults addressing concerns such as anxiety, depression, relationship concerns, life transitions, trauma, and identity development and formation. Her treatment approaches include cognitive behavioral therapy and mindfulness based cognitive therapy.
---
Resident Therapists: A resident therapist has a provisional license and is a post graduate therapist completing clinical hours under supervision. All residents have completed up to two years of clinical experience prior to joining our team. They have a plethora of clinical experiences, backgrounds, therapy insights, and knowledge.

Anne Marie Manner: MS, LPC Resident
Superpower: Telekinesis: The ability to impact the way a person thinks in order to stop bad things from happening. Anne Marie earned her master's from Virginia Polytechnic Institute and State University in Psychology and Counseling. She specializes in youth, families, adults, and couples counseling. Anne Marie utilizes effective evidence based theoretical approaches that include play therapy, art therapy, cognitive behavioral therapy, and trauma informed hypnotherapy. She is a trauma informed counselor working with those who experience depression, anxiety, adjustment issues, and relationship issues. She is skilled at reunification therapy and believes in helping families come together. She is committed to helping people on their own unique journey toward wellness and recovery.
Abbigail Parker: MS, LPC Resident
Superpower: Flying, able to be where I need to be to help those in need quickly and swiftly. Abbi attended Loyola University and completed her master's program in Clinical Mental Health at Neumann University. Her counseling experience includes working with clients of all ages, adults, couples, and families. She specializes in anxiety, depression, grief, and end of life issues. Abbi received her undergraduate degree from Bloomsburg University in Theater Arts. As a therapist she uses cognitive behavioral based interventions as well as psychodynamic, and active play therapy. She nurtures a collaborative and creative counseling environment for her clients so they can learn, resolve, and grow through experiences.
Shirin Mavaneh: MA, LPC Resident
Superpower: Ex-ray vision. Curiosity with compassion hallmarks Shirin's therapeutic approach. Shirin earned a master's in Psychology and Counseling from the Institute for Psychological Sciences and a masters in Counseling and Development from George Mason University. Her counseling experience includes providing child-centered play therapy, Cognitive Behavioral therapy, EFT, as well as Trauma informed therapeutic approaches. She works with individuals, couples, and families. She is experienced working with adults, children, adolescents, parents, and clients who may present on the Autism Spectrum, ADHD, and other learning disabilities. She brings a breadth of experience to her clients utilizing her skills and integrating different therapeutic approaches to counseling. Shirin believes in a collaborative therapeutic relationship, empowering her clients of all ages to become active decision-makers and agents of their own journey.


Rebecca Leung: MA, LCSW Resident
Superpower: Pattern-recognition. Rebecca finds patterns within chaos and rhythm in daily living.
Rebecca's educational journey includes a master's degree in social work from George Mason University, a master's in business administration from Harvard University, and a bachelor of science from UC Berkeley. She works with youth, families, adults, individuals with substance use concerns, and couples. She supports clients who experience depression, anxiety, life transitions, substance use challenges, and those seeking to enhance life skills and relationships. Rebecca employs a holistic and collaborative therapeutic approach, integrating both mind and body, while drawing upon evidence-based methods such as Cognitive Behavioral Therapy (CBT), Dialectical Behavioral Therapy (DBT), trauma-informed care, and family systems therapy to engage, empower, and support her clients.
---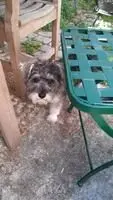 Ahyoka
: Means she brings happiness
Superpower: Unconditional love (Needs no explaining) From time to time you might see this mighty little girl running about the office. She is energetic and curious and she loves to be petted.
Hutch: Means, hutch...LOL
Honey: Means, sweet and friendly
Superpower: Able leap tall fences and steel your heart. When they are not chasing balls, eating, or sleeping, you may find either Hutch or Honey around the office wanting attention. They are friendly, curious, and loves to be fed.
Laney: Named after Va. Tech's Foot Ball Stadium "Lane Stadium"
Superpower: Tale wagging. Laney is a happy puppy who vibrates with excitement constantly. Her happy place is when she is around people. She is fun, wiggly, and always has a smile on her face.